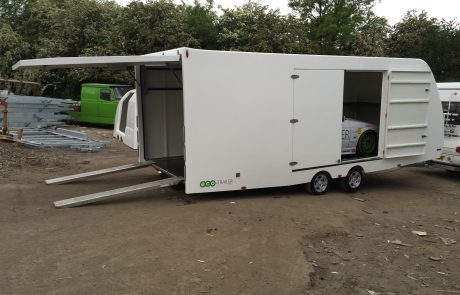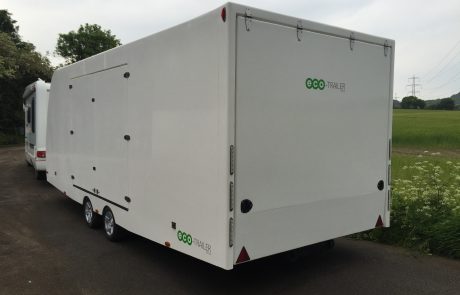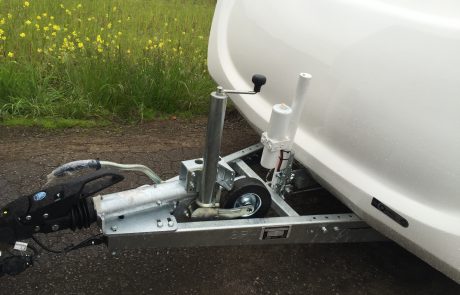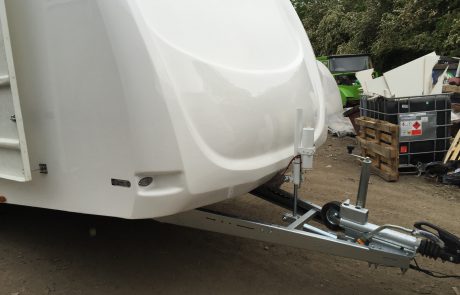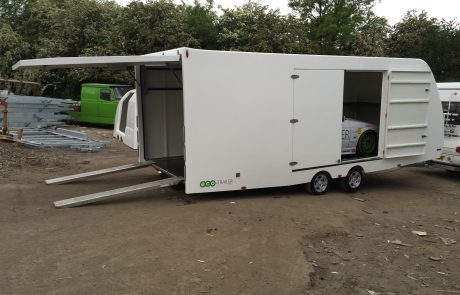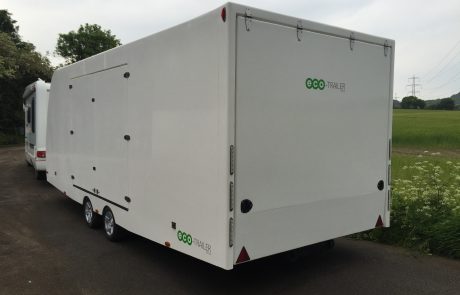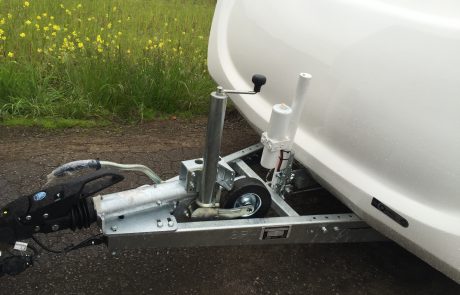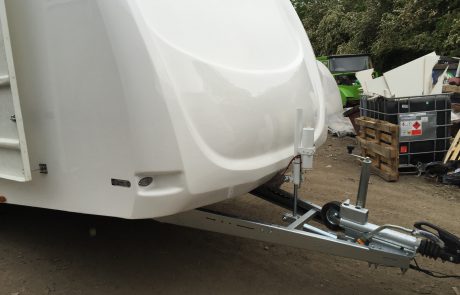 Specifications
Standard Features
Options
Specifications
Overall length: 7.25m
Overall width: 2.50m
Overall height: 2.70m
Bed length: 5.50m
Internal/access width: 2.30m
Internal height: 2.00m
Gross Weight: 3500kg
Unladen weight: 1200kg
Available payload: 2300kg
Standard Features
BPW highest quality axles and running gear
Hydraulic electric tilt (double acting)
2200kg wireless electric winch
2 Large double side opening side doors
Load track with universal movable tie rings
Built in battery with charge supply
Stainless steel rear door lock mechanism
4 x Heavy duty wheel straps
LED trailer lighting
Gas assisted rear door
Options
2800kg winch upgrade
4 x LED interior lights
Spare wheel
Hitch lock
Alloy wheels
Powrtouch AWD trailer mover
Daylight roof light
Tyre rack with removable bars
2 x Large underfloor locker
Datatag
GPS Tracker
Ramp upgrade (2.5m / 2000kg)
Ramp upgrade (2.5m / 4000kg)
Titan Covered Car Trailer
The ALL NEW Titan Enclosed Car Trailer is designed to be practical, reliable and affordable for transporting a wide variety of vehicles.
Built upon high quality BPW running gear, the chassis is fully galvanised and supports a full width 2.3m loading bed.
The Eco-Trailer Titan is perfect for professional car movers and race teams alike.
Available in 5.5m & 6.4m bed length.

Price:
£ + VAT
UK PickupFree
Pickup From: Nunthorpe, England
Total: £11500 +VAT
6 weeks
Change Delivery Method: